2022 navel-gazing
mood
Many times in the past few months I've found myself thinking:
I'm so excited to be alive.
...and not in response to anything dramatic. The feeling comes while I'm wandering around my neighborhood or sitting at a coffee shop. There have been very difficult days too, but still, these bursts of enthusiasm are something new. Where did they come from?
I don't know. A few things might have contributed, though.
I had a much more active social life than usual. My close friends, near and far, were still there for me. I got to spend some deep quality time with new and old friends in other cities as they visited here or I visited them. The Effective Altruists meetup and Science Fiction and Society meetups continued to bring me a lot of joy, and friends from the latter got me to attend far more gatherings than I have in a long time: board game nights, holiday parties, karaoke, seeing musicals... I'm sure I still seem like a standoffish recluse by normal standards—I need a lot of time alone in order to feel grounded and in control of my life—but I feel like a veritable social butterfly compared to my younger self.
One of my long-term goals has been to develop deep expertise about some intellectually challenging topic, but I've struggled to commit to a topic. In 2022 I took courses on machine learning and reinforcement learning , and I found them really exciting. I want to sink a lot of time into understanding ML better, and that sense of direction feels great.
I think I've learned to be more authentic and open in some ways. Though I've always been strongly averse to lying, I've also spent much of my adult life feeling that I need to at least avoid drawing attention to some important aspects of myself. I didn't want my conservative family's feelings to be hurt by my liberal and atheistic views; I didn't want my liberal and leftist friends to judge me when I demurred from parts of the political zeitgeist; I didn't want women I was dating to look down on me for my (many, many) idiosyncrasies. But trying to protect yourself from rejection mostly just protects you from acceptance. As I've gradually lowered my filters, I've felt more genuinely connected with other people.
I wrote a lot more in 2022. This connects to the previous point, as writing is both an outlet for pent-up thoughts, and a way to practice at being more communicative. It's also satisfying to have a tangible output (written reviews) for a mostly consumption-oriented activity (reading) that I was already spending a lot of time on.
This sounds trivial but I think it made a difference: I paid more attention to the aesthetic and sensory qualities of things in my day-to-day life. Examples: I got color-changing lights for my apartment so I can adjust the ambience to match my mood. When I wanted to buy a tea kettle, I spent time searching for one I'd enjoy the look and feel of, instead of just ordering whatever popped up first on Amazon. I started journaling in a notebook instead of on my computer, so I could enjoy the feeling of pencil touching paper. I bought more physical books than ebooks because I like the variations of form and texture and font and the feel of turning pages. These decisions set me up for tiny moments of joy throughout the day.
circumstances
The job I took at Logikcull at the end of 2021 has been working out very well despite deviations from plan. Three people who played a crucial role in enticing me to join left the company shortly after I started, but I'm quite happy with my teammates and manager regardless. I'm not working on what I originally expected to but the Elasticsearch-focused work I've been doing probably suits me better anyway.
I only traveled a little. I went to Denver and Asheville on work trips, which were fun and led to some awesome non-work conversations. At the beginning of the year I was stranded in Kansas City for a week with COVID, but I had the luxury of a quiet place to stay for free (and a manager who was very gracious about me disappearing for so long when I'd barely been with the company a month). I went back to KC again in December for a lovely family Christmas and also got to meet up with some book club friends there who I hadn't seen since I moved. And I had a great time visiting a friend in San Diego for a few days.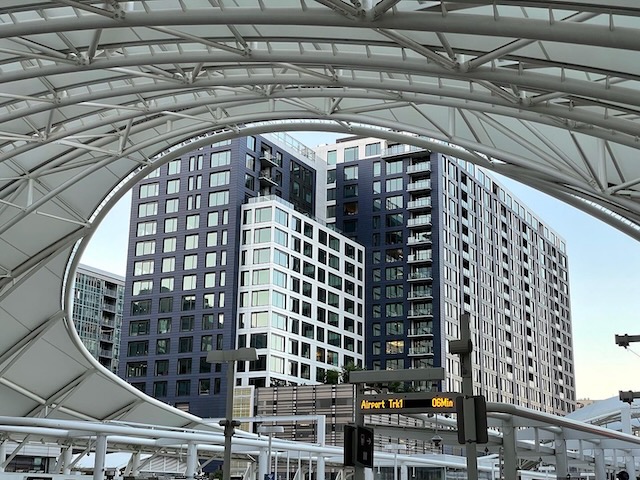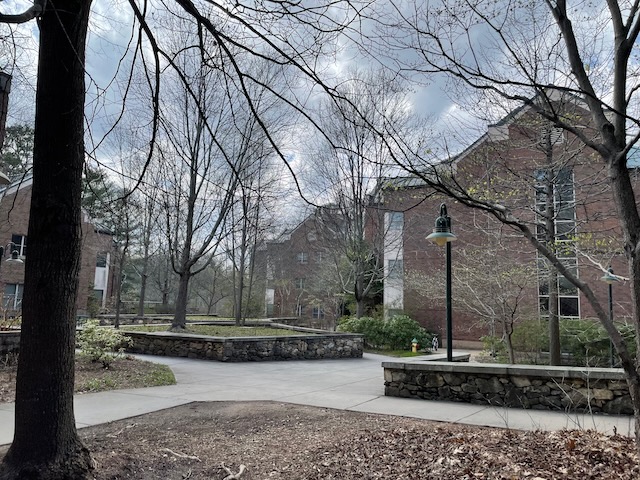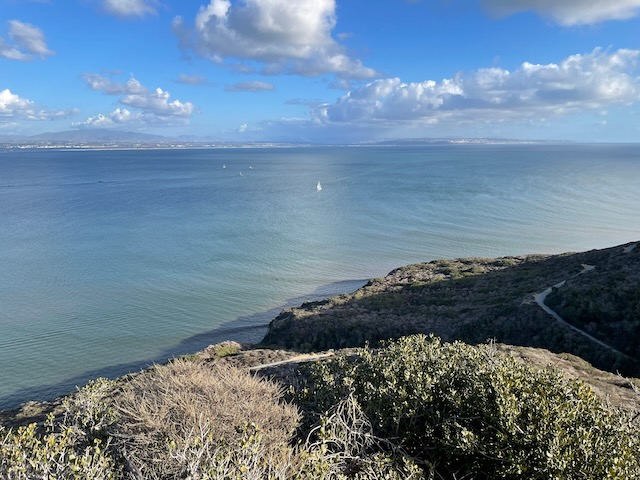 I'm still living in Queen Anne and I still marvel at what an idyllic neighborhood it is. Looking south you get a striking view of the city skyline with Rainier looming in the distance and ferries coming and going across the Sound; looking west, homes are quaintly nestled among trees rolling down and up the hills against the backdrop of the Olympic Mountains. The houses "have gardens" in the same sense that peacocks "have feathers": I've been to botanical gardens less impressive than some of the streets here. Grocery stores, restaurants, and a selection of coffee shops are within an easy walk from my apartment; most weeks I don't drive anywhere. Public transit could be better—I'm jealous of people who live along the light rail line—but it could be a lot worse too.

I am pretty sick of my cramped living quarters, though. I don't even have room for a small dining table. Moving would be a hassle, so I want to look for ways to be more space-efficient first. The only idea I currently have that might make a big enough difference would be to get a loft bed... we'll see.
failures
My piano skills were pretty much in maintenance mode. I only learned two or three new songs, and didn't finish writing any. I've now got two first-half-of-a-songs written that I'm really proud of but am not making much progress toward completing. I do think my improvisation abilities improved some over the course of the year, though.
I wanted to try reimplementing a bunch of ML algorithms from scratch to get a deeper understanding of them, but I never got around to it. I should have spent less time reading in order to make time for that.
I started drinking caffeine regularly, hoping it would combat the intense sleepiness I often feel in the afternoon, but I'm not sure it worked. I should have tracked my energy level in some way so that I would know whether there was any quantifiable change or if I've fostered an addiction for nothing.
I didn't hike much. I got spoiled from 2020-21 when I could wander into the mountains on a whim. Now that I'm working full-time it takes a bit more planning, and I haven't made it happen.
I gained more weight than I would like, which is a weird new experience for me.
Though I spent more time with more people, I was fairly passive in most of these friendships, responding far more often than initiating. This passivity is an obstacle to building really close relationships—and although I have an awesome set of close friends already, I think I want some more.
stats
I finished two more classes toward my master's degree and kept my 4.0 GPA. They were more stressful for me than anything else I've undertaken in years; as deadlines approached I often felt like I was hurtling toward a brick wall. So to avoid burning out or having to waste a term on a low-value filler class, I took the third term off. This means I probably won't graduate until 2024, but that's fine; I don't have any reason to hurry.

I went to 3 musicals (favorite: Hadestown), 5 concerts (Olafur Arnalds's show was indescribably beautiful), and 1 wedding.

I read 84 books

—47 fiction, 37 non—along with a lot of papers for school. I'm happy that I've managed to get more efficient at this over the past couple years

. The fact that some of my friends can read 150-200 books per year used to be incomprehensible to me; now I can at least vaguely imagine how I might do that.

I took 129 pictures of Pham. 553 days have passed since Pham's last memorable attempt to murder me.

I gave 12% of my gross wages (but not investment returns) to charity. Most of it went to

GiveDirectly

, a chunk to

GiveWell

, and small amounts to other orgs.
intentions for 2023
Finish 2-3 more classes, with A's.
(Re)learn enough calculus and statistics to no longer feel "behind".
Rate-limit my reading habit.
Make time for some ML side projects.
Go on more hikes and/or short trips.
Make my apartment more comfortable / less stifling.
Finish my two half-written songs.
Give 13% to charity.
Try to deepen my relationships with some of my newer friends.
what I don't know how to write about
To my grandfather: I love you and I miss you. Thank you for everything.
To my cousin: More people care than you might realize. I don't know if I could have helped you but I wish I'd known to try.